Facing Marijuana Charges in Denton County?
Call the Law Offices of Tim Powers:
(940) 580-2899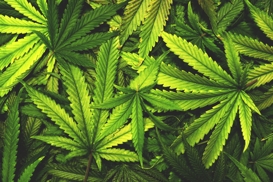 Texas courts take marijuana possession charges seriously, and so should you. Multiple convictions of marijuana possession can possibly lead to felony charges. Therefore, you want to fight every charge you face, not just for today, but to protect your rights in the future as well. Because possession charges can easily lead to growing and cultivation charges, you want an Denton County drug arrest attorney who can work to lower all potential damages.
At the Law Offices of Tim Powers, we will work to defend you against possession of marijuana charges or your possession arrest. Our attorneys have more than 25 years of combined experience helping people who have been arrested in Denton County. Allow us to put this experience to work for you.
The severity of the charges you face depends on the quantity of marijuana:
If you are caught with less than two ounces, you will face minor misdemeanor charges.
If you are caught with four ounces or more, you will face felony charges.
If you are caught with more than two but less than four ounces, you will face Class A misdemeanor charges.
No one wants a drug charge on their permanent record, so our first step is to work to have the charges completely dismissed. If dismissal or an acquittal at trial is not possible, we will seek to reduce the charges or minimize the penalties where possible. For first-time offenders, we will explore diversionary programs as well. By seeking proper drug treatment, you may be able to avoid jail time. We will help you explore all possible alternative sentencing techniques.
Call (940) 580-2899 today to learn more about how we can defend you.
Juvenile Marijuana Possession
Marijuana has a distinctive smell, and so it is dangerous for minors to smoke it anywhere – in a car, at home, or in a dorm room. Authorities can smell it and one infraction can lead to serious consequences, including the loss of student loans. We handle juvenile charges in Denton County involving marijuana possession as well as criminal cases.
Rely on Our Criminal Defense Attorneys
If you have been charged with marijuana possession, you want a Denton County and Collin County drug arrest lawyer who is ready to stand up for your rights right now. Contact us today for a free initial consultation.