Scott J. Davenport
Of Counsel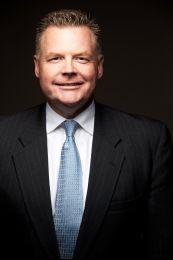 Scott Davenport is a native of Providence, Rhode Island. He graduated law school in 1994 having obtained both his law degree and an M.B.A. During law school, he served as the Managing Editor for the Tulsa Journal of Comparative and International Law, interned for an Oklahoma Federal Magistrate Judge, and clerked for a law firm handling litigation matters.
Scott has been a Texan since moving to Houston in 1994. He began practicing law in 1994 with a Houston litigation boutique in its commercial litigation section. During his tenure there, he represented financial institutions, restaurants, manufacturers, car dealerships, service providers, oil and gas providers, and other business entities in a variety of complex commercial disputes and personal injury defense matters.
In 1998, he joined a litigation boutique firm (lead by noted trial attorney Mack Glover) and expanded his practice to include representing individuals and families involved in trucking and commercial motor vehicle accidents, auto accidents, slip and falls, premises liability, and general negligence, typically involving catastrophic injuries or death. He continued to represent businesses and individuals in business and commercial litigation matters.
Scott became Board Certified in Personal Injury Trial Law by the Texas Board of Legal Specialization in 2005 and was recertified in 2010. Board Certification is a mark of excellence and a distinguishing accomplishment. Within the Texas legal community, Board Certification means an attorney has substantial, relevant experience in a select field of law as well as demonstrated, and tested, special competence in that area of law. Less than 10% of attorneys in Texas are Board Certified.
Since 2004, Scott has maintained the highest rating, AV Preeminent, from Martindale Hubbell, a peer review rating organization. In 2006, 2010, 2011, 2012, 2013 and 2014, H Texas Magazine recognized Scott as one of Houston's Top Lawyers for the People for Personal Injury Litigation. Scott has recently been recognized as a Top Rated AV Preeminent Lawyer with a practice area in Commercial Litigation by The American Lawyer Magazine. Scott was also honored as having made Houstonia Magazine's 2013 TOP LAWYERS list. This list was created by an unbiased third party board created to hand pick the top legal professionals in Houston.
Scott has received his Transportation Worker Identificaton Credentials ("T.W.I.C.") issued by the Transportation Security Administration and U.S. Coast Guard. The TWIC card gives Scott unescorted access to secure areas of port facilities, outer continental shelf facilities, and vessels regulated under the Maritime Transportation Security Act of 2002, or MTSA, and all U.S. Coast Guard credentialed merchant mariners.