Counsel from a Proven Denton County DWI Defense Attorney
If you were arrested or charged with Driving While Intoxicated (DWI) in Denton or Collin County, you are probably worried about what this will mean for your future. The Denton County DWI attorneys at The Law Offices of Tim Powers, can help you face DWI charges by defensively standing at your side throughout the legal process.
Depending on the details of your case, our Denton DWI lawyers may be able to help you walk away with a reduction of charges by challenging field sobriety tests and police testimonies. Our Denton attorneys may even be able to prove that you were unlawfully pulled over by police, which could result in a case dismissal.
DWI Penalties in Texas
At the Law Offices of Tim Powers, we understand the harsh penalties that individuals face after being convicted of a DWI in Texas. These consequences can be lifelong reminders of a mistake you made. Our goal is to help you avoid conviction, and the associated penalties. We work to the best of our abilities to guide you through the entire legal process, providing the representation you need to obtain favorable results.
DWI, 1st Offense: Class B Misdemeanor in Texas
Penalties include:
Fine – A fine not to exceed $2,000.
Jail – Confinement in the county jail for a term of no less the 72 hours or more than six (6) months. If there was an open container of alcohol in your car when arrested, the minimum term of confinement is six (6) days in the county jail.
Community service – Texas judges typically order no less than 24 hours or more than 200 hours.
​​​​​​Absent unusual facts, most persons convicted of a first offense DWI are granted community supervision (probation) of any confinement ordered. The general length of DWI probation is from 1-2 years. There are also conditions of community supervision ordered that are fairly standard in most courts.
Typical conditions imposed are:
Drug / alcohol evaluation – A person convicted of DWI will be required to submit to evaluation for probability of committing DWI in the future and / or to disclose a potential problem with alcohol or drug abuse. If a problem is detected, additional terms and conditions of probation are ordered to be administered through the Community Supervision Department.
Attend and complete an approved DWI Education class within 180 days from the date of conviction (Satisfying this requirement will avoid the one (1) year driver's license suspension, unless if you were a minor (under 21 years of age) at the time of the offense).
Attend and complete a Victim Impact Panel. This is a forum that presents victims of drunk drivers to address persons convicted of DWI and warn of the dangers and perils of driving while intoxicated.
Work faithfully at suitable employment, commit no other crimes, remain at the same residence and employment unless notification is given to the community supervision officer, report monthly to the supervision office, and pay all fines and costs in a timely manner.
Pay a monthly supervisory fee. Perform a specified number of hours of community or volunteer service.
DWI, Second Offense: Class A Misdemeanor Special Condition for Jail Release on Bond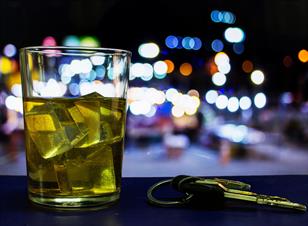 ​It is important to note that if arrested and accused of a DWI second or greater offense, Texas law now requires the court to order as a condition of release from jail on bond, that the person install and maintain a deep lung air device on the car that the person intends to drive and operate while charges are pending. The device requires a breath sample before it will allow you to start your car. They also require periodic breaths while driving to monitor and ensure sobriety. New technology has made these devices "user sensitive" so that someone else cannot blow into the device for the driver.
Although this provision seems to run afoul of the presumption of innocence, Texas courts have consistently held that such condition is necessary to protect a legitimate governmental interest in making public roadways safe for the motoring public.
Penalties include:
Fine – A fine not to exceed $4,000.00.
Jail – Confinement in the county jail for a term of no less than 72 hours or more than one (1) year.
Community service – Texas law mandates that a judge order no less than 80 hours or more than 200 hours.
Deep lung air device – Typically deep lung devices are required for all DWI second offenders during probation.
Suspension of driver's license – A person convicted of DWI, second may have their driving privilege suspended for no less than 180 days or more than two (2) years.
DWI, Third Offense (or Greater): Third Degree Felony
Penalties include:
Fine – A fine not to exceed $10,000.00.
Jail – Confinement in the Texas Department of Criminal Justice, Institutional Division (penitentiary) for a term of no less than 2 years or more than 10 years.
Deep lung air device – Deep lung air devices are generally ordered on all persons convicted of three or more DWI's both as conditions of bond and as conditions of any occupational or provisional licenses that may be awarded after conviction.
Community service – Texas law mandates that a judge order no less than 140 hours or more than 800 hours.
Suspension of driver's license – A person convicted of DWI, Second may have their driving privilege suspended for no less than 180 days or more than two (2) years.
Other – A third conviction for DWI indicates a significant problem with alcohol to the court or jury assessing punishment. Some type of rehabilitative treatment is therefore mandated in punishment if confinement in the penitentiary is to be avoided. In some cases an in-patient, incarceration program (Substance Abuse Felony Probation, SAFP) is ordered. This program requires confinement in a state facility for alcohol rehabilitation. After successful completion of the SAFP program, the person is then released and placed on probation for a term not to exceed 10 years. Another popular condition for habitual DWI offenders is a prescription for a drug named Antabuse. This drug will make a person violently ill if any alcohol is consumed. The alcohol can be contained in mouthwash or marinated food and will still have the same effect on the user. If a person has any type of liver problems, this drug can cause liver failure and death.
Texas law does not provide for any increased punishment after DWI, third offense. If a person presents a DWI, fourth offense or beyond, the typical punishment is confinement in the penitentiary from two (2) to ten (10) years without probation being granted. In some cases, SAFP may be granted upon proper request and showing that it is appropriate.
Texas ALR Hearings
DWI cases in Denton County are time-sensitive. You only have only 15 days to request an Administrative License Revocation (ALR) hearing with the Department of Public Safety. If you do not request this meeting, your license could be automatically suspended. Don't let this happen to you. Being unable to drive could severely affect your ability to go to work and school.
At the Law Offices of Tim Powers, our experienced Denton DWI lawyers can petition for a DPS hearing on your behalf and represent you in an effort to save your driving privileges. Has your license already been suspended? If so, we may be able to help you obtain an occupational driver's license so that you can continue driving.
Our Denton County DWI defense lawyer handles the following DWI cases:
Denton County DWI Resources
When you're arrested for a DWI, you may need more help than just the legal side of things. Here are a few resources that may be beneficial in getting you the help you need:
It's important to note that the availability of resources may vary, and it's always best to contact these organizations directly to confirm their services and eligibility requirements.
Safeguard your driving rights! Contact our Denton County criminal defense lawyers today.
As with most criminal matters, early legal intervention is essential. The sooner you reach out to our Denton County DWI attorneys for help, the sooner we can get started defending you against DWI charges and the potential negative consequences of a conviction. Our clients are our top priority, so you can be sure that your case will be in good hands when you choose to work with the Law Offices of Tim Powers.