Collin County Sex Crimes Lawyer
Seek Defense with the Law Offices of Tim Powers
Sex offenses in Denton & Collin County can result in stiff fines and prison sentences. If a person is convicted, he or she may be required to register as a sex offender in Texas, damaging their reputation and making it difficult to find housing and work.
It is vital to obtain tough and experienced legal defense. No matter the circumstances of a charge, the most important factor in the outcome of a trial is the competence and dedication of the criminal defense lawyer. If arrested, you are urged to contact our firm without delay.
Sex Crime Defense Lawyers in Denton & Colling County
At the Law Offices of Tim Powers, we are dedicated to the principle that a person is presumed innocent until proven guilty in Texas. We take our responsibility to aggressively defend our client's innocence seriously. When we take on a case, we get to know our client and learn the circumstances of the situation. We are alert to possible defenses including consent and entrapment. When entering the case after arrest, we contact the prosecutor and seek to have the charges dropped or reduced. If possible we seek to dispose of the matter in a discrete manner.
At trial, we vigorously present our defense and challenge the state case. We use our cross-examination skills to expose exaggerations, falsehoods, and lies. It is our purpose to establish a reasonable doubt compelling acquittal of charges. We have a record of success in the defense of our clients and our goal is to achieve the best possible result.
We are Ready to Protect Your Rights at Every Point in the Case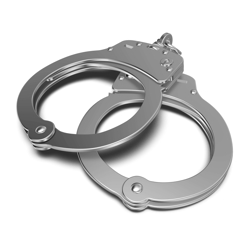 Nothing is more terrifying than being falsely accused of a sex crime. This is especially so if a child has made the accusation. Whether the accuser is a girl or boy, sexual assault involving a child is considered especially heinous by society. Law enforcement, Child Protective Services (CPS), and the prosecutor's office tend to be more firm when deciding whether to file a sexual assault case.
You may have learned that there is a warrant for your arrest accusing you of aggravated sexual assault against a child. Or, you are about to be sued for monetary damages after an alleged sexual assault and are afraid you are about to be arrested. If there is an investigation in progress in its pre-arrest phase, our lawyers at the Law Offices of Tim Powers can monitor the investigation and prevent you from being arrested at work or in front of your neighbors or family.
The best advice we can give anyone who is accused of sexual misconduct is to seek qualified criminal representation. We believe that the American value of the presumption of innocence is often ignored in sexual assault cases. We will fight to preserve this right for you.