Denton Drug Crime Attorney
Facing Drug Charges in Texas? Let Our Tough Denton County Criminal Defense Lawyers Represent Your Case
It is easy to feel helpless when you are accused of possessing marijuana or other controlled substances. This is especially true when law enforcement officials have collected incriminating evidence against you. Do not make the mistake of thinking that you can face this situation alone or without a drug crime lawyer.
If a large amount of drugs was found in your possession, prosecutors may argue that your intent was to distribute drugs, which would lead to even harsher penalties. In addition, you may find it difficult to secure adequate employment or qualify for many rental apartments due to your criminal record.
Don't risk your rights and freedoms. At the Law Offices of Tim Powers, our tough legal team can stand up in your defense, no matter what it takes.
Drug Crime Defense in Texas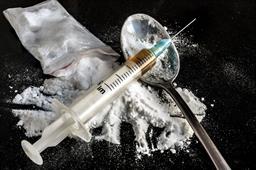 There can be many discrepancies and inconsistencies in drug charges brought against an individual. It is our task to pick apart the prosecution's case and establish a strong defense. Our criminal defense lawyers handle drug crime cases related to heroin, crack, cocaine, ecstasy, PCP, crystal meth, and all types of prescription drugs or illegal narcotics. Discuss your drug case with our Denton County criminal defense law firm when you request your free initial consultation.
Hire a Former Judge and Prosecutor to Represent You
Our law firm's founding lawyer, Mr. Tim Powers, is a former judge and prosecutor who was named 1997 Denton County Prosecutor of the Year. His behind-the-scenes knowledge of the judicial system and the approaches taken by prosecutors can be instrumental in your defense. Our firm has also become known for providing high-caliber legal services. In fact, we were voted "Best in Denton" in 2013 by Denton Record Chronicle readers.
Should you choose to hire our law firm, you can be sure that your criminal case will be handled with the best of care and that your rights will always be protected. We know how overwhelming navigating the judicial system can be for accused individuals. You can rest assured knowing that we will stand at your side every step of the way, including at your arraignment and pre-trial dates. This is the kind of dedication you can expect from us.