Loretta D. Powers
Of Counsel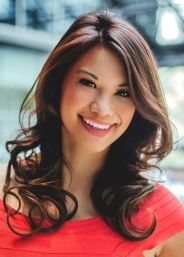 Loretta, a native of Denton, earned a Juris Doctorate from Texas Wesleyan School of Law (now Texas A & M School of Law) in Fort Worth. Loretta also holds a Bachelor of Arts Degree in Economics from the University of North Texas. She is licensed to practice law by the State Bar of Texas and in 2014 was awarded the distinction of qualifying as a Registered Foreign Attorney and is licensed to practice law in Vietnam.
During law school, Loretta interned at a major law firm in Dallas and in the Misdemeanor Trial Section of the Denton County District Attorney's Office. Until recently she has been practicing International Corporate and Regulatory Law as an attorney with Frontier Corporate Law, a respected multi-national firm in Ho Chi Minh City, Vietnam.
Loretta focuses on criminal defense and immigration and nationality with our firm. Of particular note that during Loretta's first Denton County felony criminal trial as co-counsel, the jury rendered a "Not Guilty" verdict in less than forty minutes.