Monica R. Khirallah
Of Counsel | Former Assistant District Attorney
Denton County Criminal Defense Lawyer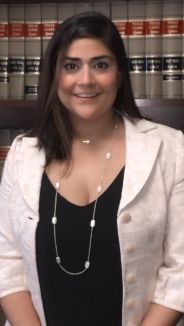 Monica joined the Law Offices of Tim Powers after nearly three years as an Denton County Asst. District Attorney. Before entering private practice, Monica was a chief misdemeanor prosecutor and tried over 50 misdemeanor jury trials.
Monica grew up in an environment where criminal law was a constant topic of discussion at the dinner table and during family gatherings. It was at home that her love and passion for criminal law began. She spent several summers working as a law clerk for her uncles and grandfather at Nicholas and Barrera, P.C. in San Antonio, Texas.
Monica received her B.A in politics and Spanish at the University of Dallas in Irving, Texas and received her law degree from Ave Maria School of Law in Naples, Florida.
During law school, Monica served as the Vice President of the Moot Court and was a member of the Texas Young Lawyers Association mock trial team. She interned with multiple governmental agencies including the Office of Criminal Conflict and Civil Regional Counsel in Ft. Myers, Florida, the U.S. Federal Public Defender's Office for the Middle District of Florida, and the Bexar County District Attorney's Office in San Antonio, Texas.
After law school, Monica practiced immigration law with the law offices of Saenz-Rodriguez and Associates before joining the Denton County District Attorney's Office in 2012.
Monica grew up in Boerne, Texas and resides in Dallas with her husband David, an associate attorney at Vela Keller. Monica and David enjoy playing golf and watching the Dallas Mavericks. They are the proud parents of two boys, Davey and Daniel✝.